Kimberly Wagner, Psy.D.
PSY 25460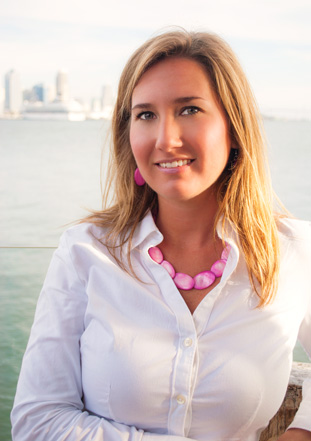 Dr. Kimberly Wagner is a licensed clinical psychologist and sport/performance psychologist in San Diego.
She completed her undergraduate studies at Binghamton University in New York. Dr. Wagner received her master's degree in clinical psychology, and her doctorate degree in clinical psychology from Alliant International University, California School of Professional Psychology, in San Diego.
While in graduate school, Dr. Wagner focused on clinical psychology as well as specializing in sport psychology. With a background as a competitive athlete and a passion for psychology, her doctoral dissertation research focused on sport psychology. She specifically studied the mental skills and characteristics which enhance performance in Major League Baseball players.
During her research, she conducted extensive interviews with Major League Baseball players discussing what mental skills and characteristics they utilize to enhance their performance, and what gives them the competitive edge at an elite level of competition. Dr. Wagner collaborated with Dr. Steven Bucky on her research, who has worked with both the San Diego Chargers and San Diego Padres. She has presented her research at multiple international and national conferences. Most recently, Dr. Wagner presented at the 2013 and 2016 annual American Psychological Association (APA) conference as well as the California Psychological Association (CPA) conference in 2018 with Dr. Steven Bucky titled, "Prominent Components of Successful Work with Professional Athletes" and "Managing Multiple Relationships, Boundary Violations and Mental Skills With Professional Athletes."  Dr. Wagner has experience working with high school and collegiate level athletes as well as junior professional and professional athletes on improving the mental component of their game as a way of facilitating peak performance.
Throughout her career, Dr. Wagner has worked in multiple clinical settings as a Psychologist, with a wide variety of clients. She has worked at an inpatient crisis center as well as several outpatient counseling centers providing short-term and long-term psychotherapy.  Dr. Wagner has been employed as a clinical Psychologist in college counseling centers including University of California, San Diego (UCSD) Counseling and Psychological Services Department as well as the San Diego State University (SDSU) Counseling & Psychological Services Department and has worked with both the athlete and non-athlete, graduate and undergraduate student population.
Currently, Dr. Wagner works in private practice. Areas of expertise include working with adolescents and adults experiencing difficulty with depression, anxiety, family and relational issues, difficult life transitions and sport/performance related issues. Dr. Wagner works with people on an individual and family basis. She primarily utilizes Psychodynamic therapy as well as Cognitive Behavioral Therapy (CBT) approaches.
Dr. Wagner is also an Adjunct Faculty Member at National University in San Diego.  She teaches in the Sport and Performance Psychology Master's Program.
Lastly, Dr. Wagner is Co-Chair for the San Diego Psychological Association (SDPA) Sport Psychology Committee.
Her professional affiliations include the American Psychological Association (APA), the San Diego Psychological Association (SDPA), and the Postpartum Health Alliance (PHA).